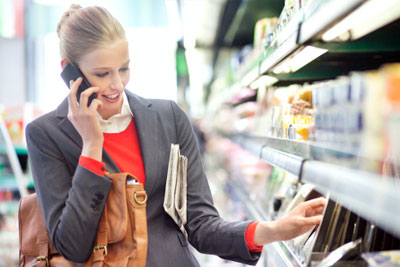 Global Supermarket & Hypermarket Industry
Global supermarket food products sales are predicted to generate revenue in excess of $1.70 trillion by 2015, according to research from Global Industry Analysts. Market growth has been driven by the rising importance of consumerism. Since supermarkets first appeared in the US, they have been rolled out all over the globe, with supermarket chains securing their place at the top of the world's retail chain. Due to the effects of the economic recession, the number of consumer visits to supermarkets has fallen over recent years. However, average spends-per-visit have risen due to a trend that has seen consumers shy away from dining out in restaurants in favor of purchasing prepared food in supermarkets to eat at home.
The global hypermarket industry has witnessed changes in recent years. Faced with the obstacle of stricter legislation on expansion, superstore retailers have sought different formats, using in-store services, downsizing stores, and promoting click and collect services. This has lead to a new approach to large format grocery stores, encouraging business to diversifying in terms of the services offered to consumers, reports Verdict. While the traditional hypermarket format is losing popularity in established markets, the big-box format has yet to reach its growth potential in emerging markets.
More »