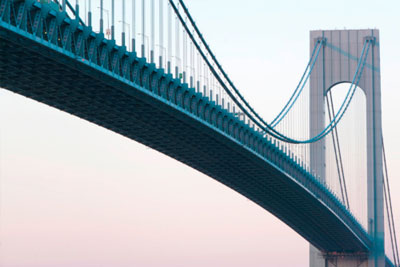 Global Building & Engineering Industry
The world building and engineering industry is expected to expand by over 30% in the five-year period ending 2015 to reach over $3,000 billion, according to MarketLine. Civil engineering is the leading market segment, representing over 50% of the overall construction and engineering industry. Asia-Pacific is the leading region, representing over 35% of the global market.
The building and engineering industry encompasses the entire process of building projects from conception and construction right through to site redevelopment. Safety is a key factor in the industry, with engineers and builders seeking to create safe buildings and structures for use in many settings from residential to professional to transport. Structures such as railways and roads must be safe for use, while buildings must comply with safety regulations to avoid electrical and mechanical accidents and to limit the risk of fire. Quality control of materials used, verification of structural design, and adherence to technology and building standards are also factors for which workers within the industry are responsible.
Building and engineering covers a wide range of activities, and includes building design and structural stability, along with technical overview of air conditioning, heating, plumbing, electrical, lighting and ventilation systems. Analyses of fire protection and energy efficiency systems also fall into the category of tasks encompassed in the building and engineering industry.
Energy Efficiency Engineering
Energy efficiency has become a vital point for the global building and engineering sector as customers seek to cut energy costs. Heat loss can be cut by up to 50% thanks to building practices including door sealing, thermal insulation, energy-efficient windows, foundations, and basement slabs. Traditionally modern construction practices have often failed to take energy efficiency into account, along with the affect of building on the environment. Green construction moves away from traditional building practices towards integrated design to construct and maintain buildings with minimal negative impact on the environment.
Building & Engineering Market Segments
Global housing demand is expected to expand 3% yearly through 2014 to build almost 55 million new housing units, according to Freedonia. The region showing the fastest expansion in new housing units over the period will be the Africa/Middle-East region, where yearly growth will reach almost 4% thanks to rising population.
The world nonresidential prefabricated buildings market is predicted to hit $45 billion by 2015, according to Global Industry Analysts. Lower capital costs, better construction waste management and increasingly rapid installation will fuel the market. The US will lead the market, followed by the EU and Japan.
Demand for roads and highways in the US will decline over the next few years but will pick up again thanks to government legislation. In the short term, stimulus-funded projects will come to an end, slowing market growth. Downstream markets will ultimately drive demand as economic recovery continues and the government begins to allocate funds to new projects. Private roads demand will rise in tandem with an expanding building market.
The global rail infrastructure industry, encompassing freight rail equipment, passenger and related services demand, is expected to reach almost $215 billion in 2016, according to the Worldwatch Institute. The market is lead by Western Europe, with Asia and the Pacific close behind. North America is in third place in terms of market share, concentrated on demand for large-freight rail services. Rail vehicles represent around 33% of the overall rail market. Worldwide urbanization is fuelling demand for subways and urban light rail systems, with increased need for intercity high-speed rail lines also rising.
Market Outlook
Though there is expected to be a short-term falling off in demand for building and engineering as stimulus-funded projects wind down, this will be offset in the long term by a stronger economic climate. State funding will grow certain market sectors such as the building of roads and railway systems. As personal income grows, demand for residential buildings will rise, while economic recovery will see businesses invest in nonresidential buildings.
Areas promising innovation and investment include energy efficiency and green building. Businesses and residents alike are likely to invest in energy efficient building to bring down energy costs, while government legislation will favor growth in the green building sector as environmental concerns come to the fore.
Leading Industry Associations
You might be interested in these related markets