Global Medical Supplies Industry
The global medical supplies industry (included in the healthcare sector) currently represents an estimated annual revenue of $273 billion according to research from Espicom, with predictions showing world market worth could climb to $349 billion by 2016.
Medical equipment and supplies cover a vast range of tools and products such as monitoring systems, glucose meters, pumps, catheters, thermometers, syringes, assisted mobility device / wheelchair, blood processing devices, medical textile, sterilization equipement, medical gloves, specialty bags, wound care and many others.
Key Market Segments
An array of surgical-related supplies and medical instruments make up 45% of the value of the medical equipment and supplies market, with the rest involving products such as patient monitoring devices and disposable products.
Catheters comprise a significant subsector of the medical equipment and supplies market, with BCC Research forecasting global catheter market worth to be $32 billion by 2014 for a yearly growth rate in excess of 12%.
Used to transfer data that allows for remote surveillance, patient monitoring systems are forecast to reach $9.3 billion in 2014, according to a report from TechNavio. This type of equipment helps curb lengthy, cost-intensive hospital stays, and key products include electrocardiogram (ECG) and mobile cardiac outpatient telemetry.
Koncept Analytics predicts compound annual growth of nearly 4% by 2013 for wound care, which constitutes a major component of the medical supplies market and encompasses products such as wound dressings, wound closure devices and gauze.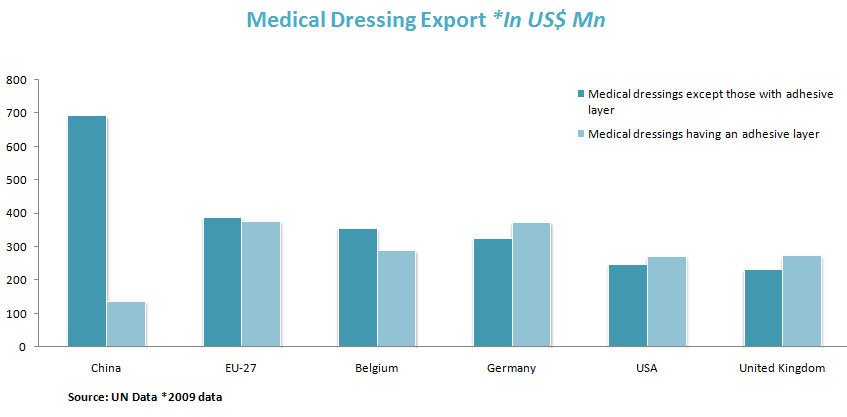 Market Trends
Global Industry Analysts reports that the medical equipment rental and leasing markets will be worth $56 billion by 2017. Leasing offers a cheaper alternative to purchasing outright, making medical equipment more accessible especially in the face of current cutbacks in healthcare. In fact, some 35%-40% of medical equipment is available on a rental basis in the US, and the market has potential in the rest of the world, with a yearly growth rate in excess of 7%.
Apart from leasing, refurbished medical equipment is also being used by big hospitals, who hand over their less up-to-date equipment for manufacturer refurbishing so smaller hospitals or developing countries can reuse it. Being a highly regulated industry, refurbishment of medical equipment necessitates strict controls for basic materials and product maintenance, especially in developing countries where lack of spare parts can prove problematic.
Regional Market Leaders
The US is a major player on the global medical market worth $85 billion according to industry analysts. The US is home to nearly 11,000 medical equipment and supplies companies, including major market leaders Baxter International, Johnson & Johnson, Medtronic and Boston Scientific. The US is also an importer and exporter of medical materials; a quarter of its market is accounted for by imports – primarily from Ireland, China and Mexico – and the same amount applies to exports, mostly to Japan and Canada.
Other key market leaders include Japan and Europe, which should hit nearly $20 billion in 2016 says Espicom.