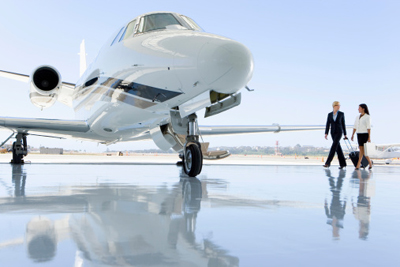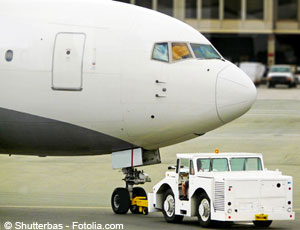 The global air transport industry continues to go from strength to strength due to the central role it plays in passenger travel, the transport of goods and cargo, and many other industries. Global air transport trends are affected by factors such as technology innovation, the price of fuel, environmental regulations and safety requirements.

Speed is the most significant advantage afforded by air transport. However, though air transport is a good way to move people and goods quickly, the amount of goods that can be transported is limited. Aviation represents an industry worth well over $2 trillion, according to the International Air Transport Association (IATA), and it employs more than 55 million people.



Freight & Cargo

Though the global airfreight sector is still showing the effects of the economic recession, performance has shown year-on-year improvement, with freight volumes in mid 2012 having climbed almost 1% compared with the same period in 2011. The IATA reports a close to 3% rise in demand between the fourth quarter of 2011 and the seasonally adjusted period to June 2012. Middle East airlines recorded 18% growth, while North American airfreight demand showed healthy improvement.

Air cargo represents a $60-billion economic activity, transporting 35% of the $5 trillion worth of internationally traded goods, reports IATA. The airline sector employs more than 30 million people and is worth $3.5 trillion. It also plays a central role in global economic activity.



Regional Market Share

India's airport infrastructure has seen important expansion in recent years with state and private investments fuelling positive change, reports RNCOS. The country's government has launched reforms to encourage investment in the airport industry, sensitive to the demand for improved infrastructure. The Indian airport infrastructure segment is expected to record strong growth in the long-term, driven by investment, in particular for Greenfield projects. The nation's 11th Plan projections show close to $5 billion of private investment, or almost 65% of overall airport infrastructure investment.



Air Transport & The Environment

The global air transport industry and the environment are closely linked, with IATA estimates showing that air transport accounts for 2% of man-made CO2 emissions worldwide. This figure is expected to grow to 3% by 2050. Governments are aware of the need to minimize the air transport sector's negative environmental impact. Overall, the industry aims to boost fuel efficiency almost 2% annually through 2020.

IATA proposes various ways in which to tackle climate change. In the short-term, it recommends improving existing in-service fleet. One medium-term strategy involves a faster rate of fleet renewal. Introducing cutting-edge technologies such as drop-in biofuels are another medium-term strategy.

Over the long-term, IATA encourages the introduction of more progressive technologies and designs, in particular technologies that may cut down fuel burn per aircraft by as much as 30%.



Outlook

The global air transport industry is reliant on evolution regarding airports and airlines to expand in the long run. Airlines cannot grow without the necessary infrastructure to support that growth.

IATA underlines the importance of effective air traffic management and airport capacity to facilitate industry expansion, and quality terminal infrastructure and sufficient runways are essential to connect local economies to global markets. Countries that consider aviation as more than an independent industry but rather as a connecting point between a myriad of sectors are faring best following the economic recession. Investing in airports to facilitate the circulation of goods is a vital strategy to boost economic growth.

Moving forward industry players will be obliged to meet environmental requirements and abide by evolving state regulations. Obstacles to industry growth include rising oil prices and the Eurozone crisis.

Meanwhile, cargo and passenger capacity are forecast to grow in the future.



Leading Industry Associations

• IATA - www.iata.org
• Airlines for America - www.airlines.org
• Northern Air Transport Association dnn.nata-yzf.ca