Oil And Gas Extraction Industry, January 2018 Market Reports from Top Publishers
You might be interested in: Oil And Gas, Mining, Crude Oil, Enhanced Oil Recovery, Hydraulic Fracturing, Industrial Gases, Natural Gas, Offshore Drilling, Oil, Oil And Gas Exploration, Sensor, Water Treatment, Barite, Coal Seam Gas, Energy, Industrial Pump, Nanocellulose, Protective Clothing, Pump, Rugged Device.
1-2 of 2 reports for Oil And Gas Extraction
Purchase Reports From Reputable Market Research Publishers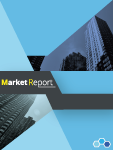 The 2018-2023 World Outlook for Oil and Gas Extraction
$ 995

Industry report
April 2017
by ICON Group
This study covers the world outlook for oil and gas extraction across more than 190 countries.For each year reported, estimates are given for the latent demand, or potential industry earnings (P.I.E.), ...
About 8600 reports for Oil And Gas Extraction
Download Unlimited Documents from Trusted Public Sources