Soap Industry, January 2018 Market Reports from Top Publishers
You might be interested in: Bath And Shower, Fragrance, Shampoo, Deodorant, Oleochemicals, Sets And Kits, Surfactant, Cosmetics, Personal Care, Caustic Soda, Baby Care, Body Care, Detergent, Infection Control, Cloud Computing, Skin Care, Soda Ash, Packaging, Baby Hygiene, Lubricant Additive.
1-10 of about 300 reports for Soap
Purchase Reports From Reputable Market Research Publishers

Soap And Cleaning Compounds Market Global Briefing 2018
$ 1000

Industry report
January 2018
by The Business Research Company
Soap and cleaning compounds are substances made of a compound of natural oils or fats with sodium hydroxide or another strong alkali and typically having perfume and colouring added. They are used with ...
VVF Limited: Financial Highlights
$ 350

Company report
March 2016
by MarketLine
Project Synopsis:Datamonitor's Company Mergers & Acquisitions (M&A), Partnerships & Alliances and Investments reports offer a comprehensive breakdown of the organic and inorganic growth activity undertaken ...
Baby Bath Soap Sector: Worldwide Forecast until 2020
$ 2500

Industry report
April 2016
by Infiniti Research Limited
About Baby Bath Soap MarketBased on the product type, the market can be segmented into medicated and non-medicated baby soap segments. MEA and APAC are among the most attractive retail targets globally ...
Global Beauty and Home Care Closures: Performance and Opportunities
$ 1302

Industry report
October 2016
by Euromonitor International
Closures in beauty and home care packaging maintained strong performance in 2015. This growth was primarily driven by a significant shift from sachets in key categories as hair care and laundry detergents ...
Turkey: Personal Hygiene Industry Report
$ 350

Industry report
June 2016
by MarketLine
SummaryPersonal Hygiene in Turkey industry profile provides top-line qualitative and quantitative summary information including: market share, market size (value and volume 2011-15, and forecast to 2020). ...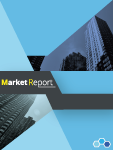 Oleochemicals Sector: Worldwide Forecast until 2021
$ 3500

Industry report
September 2017
by Infiniti Research Limited
About OleochemicalsOleochemicals are chemical compounds that are extracted from the hydrolysis or methylation of fats and oils of both plants and animals. The basic oleochemicals include fatty acids, fatty ...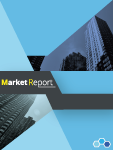 Soap Noodles Industry: Forecasts to 2024
$ 5795

Industry report
August 2016
by Transparency Market Research
Soap noodles are base soaps used in the manufacture of soap bars. They are produced from the reaction between fatty acid and sodium hydroxide. Soap noodles, added with pigments, fragrance and other components ...
About 9800 reports for Soap
Download Unlimited Documents from Trusted Public Sources
January 2016
252 pages


Soap

Cosmetics

Detergent

United States

North America

World
View report >