Used Car Industry, January 2018 Market Reports from Top Publishers
You might be interested in: Motor Vehicle, Automotive, Tire, Insurance, Retail, Car Rental, Connected Car, Truck, Powertrain, Light Vehicle, Autonomous Vehicle, Baby Product Store, Sensor, Adhesive, Auto Parts, Light Commercial Vehicle, Plastic, Service Station, Auto Electronics, Battery.
1-10 of 70 reports for Used Car
Purchase Reports From Reputable Market Research Publishers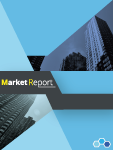 Used Car Sector: Worldwide Forecast until 2021
$ 3500

Industry report
May 2017
by Infiniti Research Limited
About Used CarUsed cars are sold through the online platforms, social media, and traditional walk-in used car stores. Online used car companies help the people in buying and selling used cars. The emergence ...
Used Car Dealers in the US - Industry Market Research Report
$ 1090

Industry report
November 2017
by Ibisworld
Smooth drive: Rising disposable income levels will boost industry salesAbstractUsed Car Dealers in the USUsed car dealers benefited from offering independent financing solutions over the past five years. ...
2018 U.S. Used Car Dealers Industry-Industry & Market Report
$ 149

Industry report
October 2017
by Barnes Reports
The 2018 U.S. Used Car Dealers Industry-Industry & Market Report, published annually by Barnes Reports, contains timely and accurate industry statistics, forecasts and demographics.The report features ...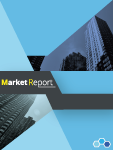 Latin America Used Car Market, Forecast to 2022
$ 4950

Industry report
July 2017
by Frost & Sullivan
Used Car Market will Transform by 2022, with New Business Models, and Growing Peripheral Markets with Low Motorization RateThe used car market in Latin America is expected to undergo significant changes ...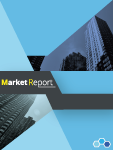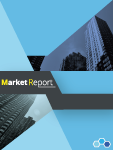 U.S. Automotive Protection Films Market Analysis By Material (Polyethylene, Polyurethane, Others), By Application (Interior, Exterior), By End-use (Cars, LCVs, HCVs), And Segment Forecasts, 2014 - 2025
$ 4950

Industry report
June 2017
by Grand View Research
The U.S. automotive protection films market is estimated to reach a market size of USD 425.4 million by 2025, according to a new report by Grand View Research, Inc. The growth of the U.S. automotive industry ...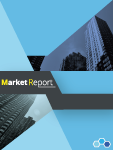 About 11000 reports for Used Car
Download Unlimited Documents from Trusted Public Sources
May 2016
104 pages


Used Car

Motor Vehicle

Europe

World

Germany
View report >