Agriculture Industry Statistics
You might be interested in: Pollution Control, Energy, Food, Education, Housing, Grains, Maize, Rice, Wheat, Cattle, Soybean, Vegetables, Sugar, Fruits, Cotton, Livestock, Beef, Fertilizer, Meat, Oilseeds.
1-7 of about 3900 reports for Agriculture
About 900 reports for Agriculture
Purchase Reports From Reputable Market Research Publishers
(From $ 75 - $ 20449)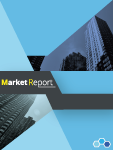 The Future of Ukraine Agriculture Markets to 2025
$ 1800

Industry report
February 2018
by OGAnalysis
Ukraine Agriculture of USD XX million in 2017 is expected to increase to USD XX million by 2022, at a CAGR of XX%. Driven by surge in market conditions and technological advancements, the Agriculture has ...