Business Intelligence Industry Statistics
You might be interested in: Hospital, Healthcare, Defence, Energy, Insurance, Data Analytics, Software, Information Technology, Cloud Computing, E-Commerce, Big Data, Telecom, Application Software, Computer Security, IT Services, Web 2.0, Data Center, Music, Patient Data Management, Internet Of Things.
1-7 of 15 reports for Business Intelligence
32 reports for Business Intelligence
Purchase Reports From Reputable Market Research Publishers
(From $ 732 - $ 5550)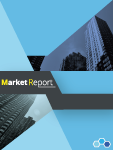 Business Analytics & Enterprise Software Global Market Report 2018
$ 4000

Industry report
February 2018
by The Business Research Company
Executive SummaryBusiness Analytics Software is a software that is designed to analyze business data to better understand an organization's strengths and weaknesses. Enterprise Software is a software ...