Business Intelligence Industry Statistics
You might be interested in: Hospital, Healthcare, Software, Retail, Banking, Cloud Computing, Data Analytics, Artificial Intelligence, Big Data, Internet Of Things, Blockchain, Machine-To-Machine, Virtual Reality, Information Technology, Open Data, RFID, Semantic Web, Smart Home, Augmented Reality, Near Field Communication.
1-7 of 17 reports for Business Intelligence
31 reports for Business Intelligence
Purchase Reports From Reputable Market Research Publishers
(From $ 732 - $ 5550)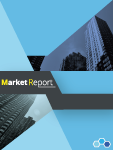 GLOBAL BUSINESS INTELLIGENCE MARKET FORECAST 2018-2026
$ 2613

Industry report
March 2018
by Inkwood Research
KEY FINDINGSThe Global Business Intelligence market raised a total of $18793 million in 2017. Over the forecast period of 2018-2026, trends like growing recognition of cloud BI by SMEs, steady growth of ...