Car Battery Industry Statistics
You might be interested in: Energy, Motor Vehicle, Electricity, Pollution Control, Battery, Powertrain, Auto Parts, Auto Electronics, Auto Suspension, Auto Interior, Connected Car, Driver Assistance System, Auto Body, Auto Engine.
1-1 of 0 report for Car Battery
10 reports for Car Battery
Purchase Reports From Reputable Market Research Publishers
(From $ 75 - $ 5000)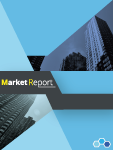 Automotive Battery Industry: Forecasts to 2022
$ 5795

Industry report
October 2017
by Transparency Market Research
Transparency Market Research (PMR) offers an exclusive study on the global market for automotive batteries. The report is comprehensive and insightful, wherein a slew of factors influencing the dynamics ...