Colorants Industry Statistics
You might be interested in: Pollution Control, Food, Fruits, Textile, Environment, Plastic, Pigment, Coating, Dye, Paint, Thermoplastic, Specialty Chemical, Synthetic Dye, Adhesive, Synthetic Pigment, Carotenoid, Detergent, Construction Chemicals, Bioplastic, Resins.
1-6 of 5 reports for Colorants
May 2017
14 pages


Colorants

Pigment

Metals

Europe

Netherlands
View report >
About 200 reports for Colorants
Purchase Reports From Reputable Market Research Publishers
(From $ 75 - $ 15995)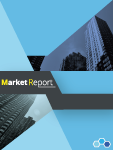 Synthetic Dye And Pigment Global Market Report 2018
$ 4000

Industry report
February 2018
by The Business Research Company
Dye is a colored substance that has an affinity to the substrate to which it is being applied. Dyes are applied in an aqueous solution, and may require a mordant to improve their fastness on the fiber. ...