Colorectal Cancer Industry Statistics
You might be interested in: Hospital, Mortality, Therapy, Healthcare, Smoking Statistics, Cancer, Breast Cancer, Lung Cancer, Prostate Cancer, Ovarian Cancer, Renal Cancer, Pancreatic Cancer, Lymphoma, Cervical Cancer, Gastric Cancer, Leukemia, Bladder Cancer, Endometrial Cancer, Brain Cancer, Skin Cancer.
1-7 of about 200 reports for Colorectal Cancer
41 reports for Colorectal Cancer
Purchase Reports From Reputable Market Research Publishers
(From $ 720 - $ 22000)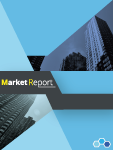 $ 10000

Industry report
January 2018
by Datamonitor Healthcare
Drug OverviewTecentriq (atezolizumab; Roche/Chugai) is a fully humanized monoclonal antibody that targets programmed death-ligand 1 (PD-L1). PD-L1 is expressed on the surface of antigen-presenting cells ...