Contract Catering Industry Statistics
You might be interested in: Hospital, Dementia, Food, Hotel, Hospitality, Catering, Restaurant, Food Services, Pub, Fast Food, Bar, Street Food, Drinking Places, Event Catering, Full Service Restaurant.
1-3 of 1 report for Contract Catering
6 reports for Contract Catering
Purchase Reports From Reputable Market Research Publishers
(From $ 850 - $ 2500)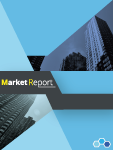 Food Service Contractors: Global Markets to 2022
$ 5500

Industry report
April 2018
by BCC Research
Report Scope:This research report categorizes the food service contractors market by the type of establishments it caters to. These include healthcare, educational institutions and industries/services.Report ...