Conveyors Industry Statistics
You might be interested in: Mining, Gold, Coal, Energy, Pollution Control, Construction Crane, Construction Equipment, Earth Moving Equipment, Conveyor Equipment, Aerial Work Platform, Asphalt Plant, Conveyor Belt, Elevator, Port Cranes, Concrete Equipment, Escalator, Haul Truck, Hydraulic Cylinder, Winch, Belt Conveyor.
1-1 of 1 report for Conveyors
About 300 reports for Conveyors
Purchase Reports From Reputable Market Research Publishers
(From $ 99 - $ 20119)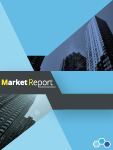 Conveyor System - Global Market Outlook (2017-2023)
$ 4157

Industry report
August 2017
by Stratistics MRC
According to Stratistics MRC, the global Conveyor System market is expected to grow from $5.32 billion in 2016 to reach $10.59 billion by 2023 with a CAGR of 10.3%. Conveyor systems are mechanically-operated ...