Day Care Industry Statistics
You might be interested in: Hospital, Healthcare, Education, Housing, Mortality, Childcare, Social Care, Social Service, Kindergarten, Daycare, Child Welfare, Childminder, Nanny, Respite Care, Nursery School, Playgroup, Au Pair.
1-7 of 3 reports for Day Care
15 reports for Day Care
Purchase Reports From Reputable Market Research Publishers
(From $ 149 - $ 4450)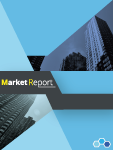 Child Day Care Services Global Market Report 2018
$ 4000

Industry report
February 2018
by The Business Research Company
The child day care services market includes establishments offering day care for infants or children. These establishments provide care services for preschool children, and for older children when they ...