Diamond Industry Statistics
You might be interested in: Gold, Mining, Copper, Precious Metal, Non-Ferrous Metal, Gemstone, Industrial Mineral, Oxide Mineral, Quartz, Brine, Phosphate, Graphite, Bauxite, Alumina, Fluorspar, Borate, Garnet, Carbonate Mineral, Magnesite, Non-Metallic Mineral.
1-7 of about 700 reports for Diamond
April 2017
23 pages


Diamond

United States

North America

Africa
View report >
About 200 reports for Diamond
Purchase Reports From Reputable Market Research Publishers
(From € 68 - € 5409)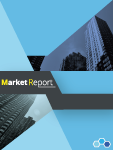 Diamond Global Market Report 2018
€ 3636

Industry report
February 2018
by The Business Research Company
Executive SummaryDiamond mining industry comprises establishments engaged in extraction of diamonds from the earth and it also involves additional processes like polishing and cutting. Diamonds are recovered ...