DNA Sequencing Industry Statistics
You might be interested in: Hospital, Infectious Disease, Therapy, Fish, Cancer, Genetic, Genome Sequencing, DNA, Genomics, Cytogenetic, Bioinformatic, Chromosome, RNA, Biomarker, Genotyping, Nucleotide, Molecular Biology, Proteomics, Gene Expression, Genetic Screen.
1-6 of 1 report for DNA Sequencing
21 reports for DNA Sequencing
Purchase Reports From Reputable Market Research Publishers
(From $ 650 - $ 5800)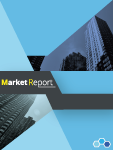 Mobile Apps for DNA Sequencing: Global Markets
$ 4950

Industry report
February 2018
by BCC Research
• The global market for mobile applications for DNA sequencing reached $28.8 billion in 2017. The market should reach $248.3 billion by 2022, at a compound annual growth rate (CAGR) of 53.8% during 2017-2022.• ...