Elderly Care Industry Statistics
You might be interested in: Healthcare, Housing, Mortality, Education, Health Care Provider, Hospital, Nursing Home, Ambulatory Care, Health Services, Specialty Hospital, Clinic, Assisted Living, Intensive Care, Dentistry, Surgery, Cardiology, Patient Transportation, Ophthalmology, Ear, Nose, And Throat Medicine, Neurology.
1-7 of about 200 reports for Elderly Care
March 2017
23 pages


Elderly Care

Nursing Home

Home Healthcare

Sweden

Denmark

Finland
View report >
11 reports for Elderly Care
Purchase Reports From Reputable Market Research Publishers
(From $ 195 - $ 5200)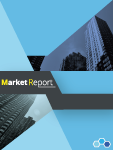 Retirement Communities Global Market Report 2018
$ 4000

Industry report
February 2018
by The Business Research Company
Executive SummaryRetirement Communities is a housing complex for the elderly who are generally able to care for themselves. They might require assistance from home care agencies, activities and socialization ...