Employment Service Industry Statistics
You might be interested in: Housing, Education, Training, Healthcare, Hospital, Human Resources, Employment Agency, Human Resource Management, Staff Recruitment, HR Management, Temporary Staffing, Contingent Workforce, Telecommuting.
1-7 of 50 reports for Employment Service
16 reports for Employment Service
Purchase Reports From Reputable Market Research Publishers
(From $ 195 - $ 4950)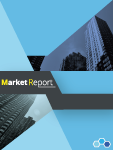 Employment Services Global Market Report 2018
$ 4000

Industry report
February 2018
by The Business Research Company
The employment services industry provides a variety of human resources services to businesses. These services include providing temporary workers to other businesses, helping employers locate suitable ...