Energy Storage Industry Statistics
You might be interested in: Energy, Electricity, Pollution Control, Natural Gas, Photovoltaics, Battery, Fuel Cell, Lithium-Ion Battery, Pumped Hydro Storage, Rechargeable Battery, Compressed Air Storage, Power To Gas, Flow Battery, Battery Charger, Lead-Acid Battery, Lithium Battery, Flywheel Storage, Primary Battery.
1-10 of about 28000 reports for Energy Storage
About 100 reports for Energy Storage
Purchase Reports From Reputable Market Research Publishers
(From $ 75 - $ 10000)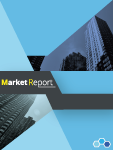 Energy Storage Sector: Forecast until 2022 in China
$ 2500

Industry report
July 2018
by Infiniti Research Limited
About Energy StorageEnergy storage is a process of storing energy generated for later use. Energy storage systems can range from a few MW (to power an individual home) to large-scale MW plants. Energy ...