Epoxy Resin Industry Statistics
You might be interested in: Pollution Control, Concrete, Organic Chemicals, Construction, Energy, Thermoplastic, Plastic, Reinforced Plastic, Synthetic Resin, Bioplastic, Fiberglass, Thermoset, Low-Density Polyethylene, High-Density Polyethylene, Polypropylene, Polyamides.
1-10 of about 1200 reports for Epoxy Resin
August 2017
4 pages


Epoxy Resin

European Union

Europe

Germany
View report >
23 reports for Epoxy Resin
Purchase Reports From Reputable Market Research Publishers
(From $ 75 - $ 5550)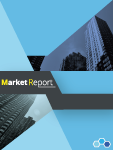 GLOBAL EPOXY RESINS MARKET FORECAST 2018-2026
$ 2613

Industry report
May 2018
by Inkwood Research
KEY FINDINGSThe global epoxy resin market is anticipated to progress with a CAGR of 6.48% over the forecast period of 2018-2026. The market growth is propelled by evolving wind-energy market, tremendous ...