Ethylene Industry Statistics
You might be interested in: Natural Gas, Pollution Control, Energy, Crude Oil, Fuels, Petrochemical, Olefins, Polyethylene, Aromatics, Propylene, Polyolefins, Styrene, Xylene, Polypropylene, PET, Low-Density Polyethylene, Benzene, Butadiene, Polystyrene, High-Density Polyethylene.
1-7 of 85 reports for Ethylene
About 200 reports for Ethylene
Purchase Reports From Reputable Market Research Publishers
(From $ 75 - $ 6000)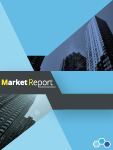 2017-2018 China Ethylene Market Annual Report
$ 2420

Industry report
December 2017
by Sublime China Information
China's ethylene market developed fast with various hotspots in 2017. With the supply gap in the downstream industries and high ethylene profitability, the ethylene industry obtained quicker development ...