Flower Industry Statistics
You might be interested in: Agriculture, Pollution Control, Fruits, Grains, Vegetables, Floriculture, Horticulture, Viticulture, Cut Flower, Flower Shop, Wildflower, Gardening, Floristry, Humulus, Crop Science, Cut Rose, Floral Design, Florist Shop, Flower Bud.
1-7 of about 200 reports for Flower
April 2017
53 pages


Organic Product...

Organic Agricul...

Flower

France

Europe

Netherlands
View report >
March 2017
3 pages


Flower

Canada

United States

Asia
View report >
September 2017
37 pages


Flower

Floriculture

Brazil

Thailand
View report >
July 2017
45 pages


Flower

Floriculture

Agriculture

Japan
View report >
January 2017
18 pages


Flower

Floriculture

Singapore
View report >
74 reports for Flower
Purchase Reports From Reputable Market Research Publishers
(From $ 75 - $ 4795)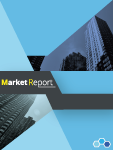 Greenhouse, Nursery, And Flowers Global Market Report 2018
$ 4000

Industry report
February 2018
by The Business Research Company
Executive SummaryGreenhouse, Nursery And Flowers market includes establishments involved in growing any kind of crops under cover and growing nursery stock and flowers. Under cover is referred as greenhouses, ...