Food Equipment Industry Statistics
You might be interested in: Food, Energy, Pollution Control, Agriculture, Energy Efficiency, Food Waste, Food Manufacturing, Food Additive, Beverage Manufacturing, Starch, Brewery, Food Packaging, Winery.
1 report for Food Equipment
Purchase Reports From Reputable Market Research Publishers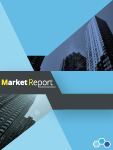 Food Processing Equipment Industry: Forecasts to 2022
$ 5795

Industry report
November 2017
by Transparency Market Research
Global Food Processing Equipment Market: OverviewIncreasing automation in the manufacturing of food processing equipment is likely to disrupt make processing plants more mechanized than manual. Rapid technological ...