For-Profit Education Industry Statistics
You might be interested in: Healthcare, Hospital, Energy, Mortgage, Housing, Education, Higher Education, Training, Private Education, High School Education, Apprenticeship, Preschool Education, Education And Training, International Education, Kindergarten, Learning Services, Elementary School, Public Education, International School, Tuition Fee.
1-10 of about 1100 reports for For-Profit Education
January 2016
40 pages


Education

Computer

Uganda

World
View report >
January 2016
98 pages


Higher Educatio...

United States

Australia

Poland
View report >
September 2016
116 pages


Education

India

World

Asia
View report >
1 report for For-Profit Education
Purchase Reports From Reputable Market Research Publishers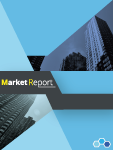 The Future of South Korea Education Services Markets to 2025
$ 1800

Industry report
February 2018
by OGAnalysis
South Korea Education Services of USD XX million in 2017 is expected to increase to USD XX million by 2022, at a CAGR of XX%. Driven by surge in market conditions and technological advancements, the Education ...