Fruit Drink Industry Statistics
You might be interested in: Food, Beverage, Sugar, Vegetables, Fruits, Soft Drink, Juice, Tea, Cola, Carbonated Soft Drink, Energy Drink, Coffee, Bottled Water, Orange Juice, Ready-To-Drink, Sport Drink, Nectar, Concentrate, Apple Juice, Mineral Water.
1-1 of 0 report for Fruit Drink
January 2016
22 pages


Fruit Drink

Vitamin

United States
View report >
47 reports for Fruit Drink
Purchase Reports From Reputable Market Research Publishers
(From $ 97 - $ 995)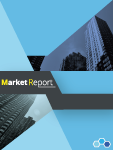 U.S. Single-Serve Fruit Beverages through 2021
$ 3995

Industry report
October 2017
by Beverage Marketing
This industry research report from Beverage Marketing Corporation examines the single-serve fruit beverage market in the United States. It looks at current issues and provides in-depth discussion of the ...