Gene Therapy Industry Statistics
You might be interested in: Therapy, Pharmaceutical, Hospital, Healthcare, Cancer, Cell Therapy, Stem Cell, Tissue Engineering, Cytokine, microRNA, RNAi, Viral Vector, Antisense, Biotherapeutic, Cell Culture, Stem Cell Therapy.
1-7 of 16 reports for Gene Therapy
January 2018
74 pages


Gene Therapy

Blood Disease

Therapy

United States
View report >
17 reports for Gene Therapy
Purchase Reports From Reputable Market Research Publishers
(From $ 75 - $ 6995)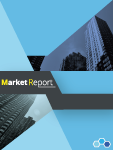 Global & US Gene Therapy Market Forecast to 2020
$ 2200

Industry report
February 2018
by RNCOS
Gene therapy is one of the most widely researched fields in the healthcare industry.The high potential of gene therapy to cure various chronic diseases makes it a popular research area. Various researches ...