Genotyping Industry Statistics
You might be interested in: Infectious Disease, Hospital, Therapy, Cattle, Vaccine, Genetic, DNA, Genome Sequencing, Chromosome, Cytogenetic, Genomics, Biomarker, Bioinformatic, Nucleotide, RNA, DNA Sequencing, Molecular Biology, Gene Expression, Genetic Research.
1-4 of 0 report for Genotyping
41 reports for Genotyping
Purchase Reports From Reputable Market Research Publishers
(From $ 220 - $ 5550)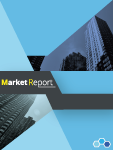 Genotyping - Global Market Outlook (2017-2023)
$ 3662

Industry report
December 2017
by Stratistics MRC
According to Stratistics MRC, the Global Genotyping market is estimated at $8.64 billion in 2016 and is expected to reach $31.19 billion by 2023 growing at a CAGR of 20.1% from 2016 to 2023. Growing awareness ...