Glass Packaging Industry Statistics
You might be interested in: Pollution Control, Recycling, Glass, Solid Waste Management, Environment, Packaging, Plastic Packaging, Metal Packaging, Flexible Packaging, Plastic Bag, Sustainable Packaging, Plastic Bottle, Package Labeling, Paper Packaging.
1-10 of about 2100 reports for Glass Packaging
About 100 reports for Glass Packaging
Purchase Reports From Reputable Market Research Publishers
(From $ 75 - $ 21989)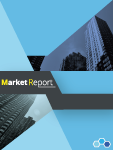 Global 20 Leading Glass Packaging Companies 2018-2028
$ 3628

Industry report
June 2018
by Visiongain
Competitive Landscape AnalysisThe glass packaging market is expected to benefit considerably from the strong economic growth exhibited in the emerging markets. Countries such as China and India have witnessed ...