Heavy Oil Industry Statistics
You might be interested in: Energy, Natural Gas, Pollution Control, Electricity, Fossil Fuel, Crude Oil, Oil, Oil Sands, Enhanced Oil Recovery, Unconventional Oil, Shale Oil, Tight Oil, Oil Shale, Oil Refining, Oil Storage, Oil Sands Mining, Oil Drilling, Oil Transportation, Oil Extraction, Oil Exploration.
1-10 of about 11000 reports for Heavy Oil
June 2016
57 pages


Heavy Oil

Fuel Oil

Bitumen

Canada

United States

North America
View report >
March 2018
159 pages


Crude Oil

Fossil Fuel

Bitumen

North America

Canada

United States
View report >
4 reports for Heavy Oil
Purchase Reports From Reputable Market Research Publishers
(From € 68 - € 2727)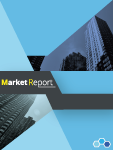 Strategic Analysis of Global Heavy-oil and Bitumen Market
€ 2727

Industry report
September 2016
by Frost & Sullivan
New and Innovative Technologies Stimulating the Growth of Heavy-oil ProductionThe study discusses growth and opportunities in the global heavy-oil and bitumen market. Heavy-oil production forecast and ...