HIV AIDS Industry Statistics
You might be interested in: Healthcare, Hospital, Education, Housing, Nutrition, Infectious Disease, Tuberculosis, Malaria, Sexually Transmitted Disease, Hepatitis, Diabetes, Cardiovascular Disease, Cancer, Mental Health, Influenza, Obesity, Dementia, Endocrine Disease, Chronic Disease, Digestive System Disorder.
1-10 of about 16000 reports for HIV AIDS
January 2016
256 pages


HIV AIDS

Healthcare

South Africa

World
View report >
January 2017
278 pages


HIV AIDS

Healthcare

HIV Antiviral

United States
View report >
September 2017
228 pages


HIV AIDS

Maternal Health

India

Asia
View report >
October 2016
206 pages


HIV AIDS

Healthcare

Child Health

South Africa

Zimbabwe

Cameroon
View report >
About 300 reports for HIV AIDS
Purchase Reports From Reputable Market Research Publishers
(From $ 900 - $ 3500)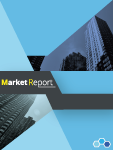 2018 Global HIV/AIDS Diagnostic Testing Market: US, Europe, Japan--Supplier Shares and Sales Segment Forecasts by Test, Competitive Intelligence, Emerging Technologies, Instrumentation and Opportunities
$ 3500

Industry report
June 2018
by Venture Planning Group
The report presents a detailed analysis of the AIDS diagnostics market in the US, Europe, (France, Germany, Italy, Spain, UK) and Japan. Current scientific views on the definition, epidemiology and etiology ...