Home Appliance Industry Statistics
You might be interested in: Energy, Electricity, Retail, Pollution Control, Energy Efficiency, Household Refrigerator, Laundry Equipment, White Goods, Kitchen Stove, Dishwasher, Freezer, Kitchen Oven, Clothes Dryer, Small Appliance, Cooking Appliance, Kitchen Appliance, Heating Appliance, Vacuum Cleaner.
1-10 of about 11000 reports for Home Appliance
January 2016
106 pages


Home Appliance

Household Refri...

Small Appliance

European Union

Europe
View report >
January 2016
140 pages


Environment

Waste Managemen...

Recycling

China

Asia

Japan
View report >
30 reports for Home Appliance
Purchase Reports From Reputable Market Research Publishers
(From $ 75 - $ 4950)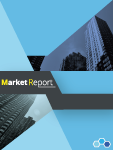 Household Appliances Sector: Forecast until 2022 in Europe
$ 2500

Industry report
August 2018
by Infiniti Research Limited
About Household AppliancesHousehold appliances include major household like large cooking appliances and refrigeration appliances. They also include small household appliances such as small cooking appliances ...