HVAC Industry Statistics
You might be interested in: Energy, Energy Efficiency, Pollution Control, Heating Equipment, Electricity, Cooling System, Air Conditioning, Heat Pump, Boiler, Ventilation System, Water Heater, Thermostat, Air Purifier, Heat Exchanger, Domestic Boiler, Heating System, Cooling Tower, Radiator, Ceiling Fan, Dehumidifier.
1-7 of about 300 reports for HVAC
January 2016
32 pages


Energy Efficien...

HVAC

Automotive

Europe

Serbia

Croatia
View report >
January 2017
6 pages


HVAC

Heating Equipme...

China

Europe
View report >
January 2017
20 pages


HVAC

Cooling System

India

World

United States
View report >
January 2015
118 pages


Energy Efficien...

HVAC

Ventilation Sys...

Australia
View report >
About 100 reports for HVAC
Purchase Reports From Reputable Market Research Publishers
(From $ 75 - $ 6900)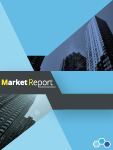 Global HVAC Market - Competition Forecast & Opportunities, 2012–2022
$ 3700

Industry report
December 2017
by TechSci Research
Global HVAC Market By Product Type (Direct Expansion & Central Air Conditioning Systems), By End Use Sector (Residential, Commercial Real Estate, etc.), By Region (Asia-Pacific, North America, etc.), Competition ...