Industrial Packaging Industry Statistics
You might be interested in: Paper, Pollution Control, Plastic, Recycling, Coating, Packaging, Paper Packaging, Plastic Packaging, Flexible Packaging, Plastic Bag, Smart Packaging, Glass Packaging, Plastic Film, Sustainable Packaging, Metal Packaging, Plastic Bottle.
1-10 of about 4000 reports for Industrial Packaging
32 reports for Industrial Packaging
Purchase Reports From Reputable Market Research Publishers
(From $ 175 - $ 5795)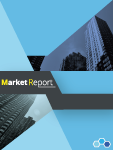 Industrial Packaging - Global Market Outlook (2017-2026)
$ 4150

Industry report
May 2018
by Stratistics MRC
The Global Industrial Packaging Market is accounted for $50.36 billion in 2017 and is expected to reach $95.63 billion by 2026 growing at a CAGR of 7.4% during the forecast period. Huge demand from the ...