Inverter Industry Statistics
You might be interested in: Energy, Electricity, Photovoltaics, Renewable Energy, Energy Efficiency, Lighting, Lighting Technology, Lamp, Power Generator, Electric Motor, Electrical System, Fluorescent Lamp, General Lighting, Electricity Meter, Power Inverter, Multilevel Inverter, Inverter Air Conditioner, Consumer Unit, Incandescent Light Bulb, LED.
1-7 of 61 reports for Inverter
40 reports for Inverter
Purchase Reports From Reputable Market Research Publishers
(From $ 125 - $ 5795)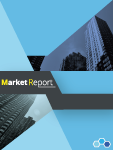 Toyota Prius 4 Power control Unit
$ 3839

Industry report
September 2017
by System Plus Consulting
For its latest Prius 4 Toyota has designed a new power control unit (PCU). The PCU has two types of power module, one for the motor inverter and the other for the boost converter and generator inverter.The ...