Lead-Acid Battery Industry Statistics
You might be interested in: Energy, Electricity, Photovoltaics, Motor Vehicle, Pollution Control, Battery, Lithium-Ion Battery, Rechargeable Battery, Flow Battery, Battery Charger, Lithium Battery, Primary Battery.
1-7 of 1 report for Lead-Acid Battery
41 reports for Lead-Acid Battery
Purchase Reports From Reputable Market Research Publishers
(From $ 995 - $ 5950)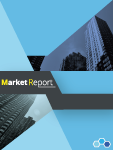 GLOBAL AUTOMOTIVE LEAD ACID BATTERY MARKET FORECAST 2018-2026
$ 2613

Industry report
April 2018
by Inkwood Research
KEY FINDINGSThe Global Automotive lead-acid battery market is forecasted to grow further at an estimated CAGR of 4.40% between the years 2018 – 2026. The market is driven by a surge in automotive sales ...