Lignite Industry Statistics
You might be interested in: Energy, Electricity, Pollution Control, Natural Gas, Fossil Fuel, Coal, Coal Mining, Thermal Coal, Anthracite, Coal Gasification, Clean Coal, Coking Coal, Coke Making, Coal Liquefaction, Bituminous Coal.
1-7 of 39 reports for Lignite
November 2016
59 pages


Lignite

Energy

Greece

Europe

Turkey
View report >
October 2016
97 pages


Lignite

Energy

United States

North America
View report >
43 reports for Lignite
Purchase Reports From Reputable Market Research Publishers
(From $ 75 - $ 6000)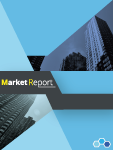 Lignite Mining Global Market Report 2018
$ 4000

Industry report
February 2018
by The Business Research Company
Executive SummaryLignite is the lowest quality coal with low carbon content of 25-35%, moisture content of 20-40%, and heating value of 4000 to 8300 BTU per pound. Lignite is typically used in pulverized ...