Limestone Industry Statistics
You might be interested in: Pollution Control, Mining, Energy, Gold, Water Supply, Cement, Aggregate, Concrete, Asphalt, Brick, Green Building Materials, Building Materials, Gypsum, Natural Stone, Granite, Sandstone, Dimension Stone, Slate.
1-7 of 65 reports for Limestone
April 2016
12 pages


Oil

Limestone

United Kingdom

United States

Europe
View report >
24 reports for Limestone
Purchase Reports From Reputable Market Research Publishers
(From $ 75 - $ 5795)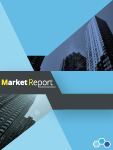 The Worldwide Limestone Sector, Forecast until 2025
$ 5795

Industry report
October 2017
by Transparency Market Research
Global Limestone Market for Agriculture: OverviewLimestone is a form of sedimentary rock, which is formed due to pressure. It generally contains 50% of calcite, which is a form of calcium carbonate. It ...