Medical Equipment Industry Statistics
You might be interested in: Hospital, Healthcare, Defence, Infectious Disease, Health Care Provider, Medical Supply, Hemostat, Wound Care, Infection Control, Sterilization Equipment, Wheelchair, Medical Gloves, Antimicrobial Wound Dressing, Negative Pressure Wound Therapy, Wound Closure Strips, Hospital Bed, Laboratory Equipment.
1-7 of 6 reports for Medical Equipment
About 2000 reports for Medical Equipment
Purchase Reports From Reputable Market Research Publishers
(From $ 75 - $ 18100)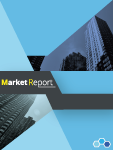 The Future of Serbia  Medical Equipment Markets to 2025
$ 1800

Industry report
February 2018
by OGAnalysis
Serbia  Medical Equipment of USD XX million in 2017 is expected to increase to USD XX million by 2022, at a CAGR of XX%. Driven by surge in market conditions and technological advancements, the Medical ...