Methyl Tertiary Butyl Ether Industry Statistics
You might be interested in: Fuels, Biofuel, Energy, Crude Oil, Pollution Control, Methanol, Organic Chemicals, Acrylonitrile, Ethanol, Ammonia, Ammonium Nitrate, Propylene Oxide, Ethyl Tertiary Butyl Ether, Non Organic Chemicals, Phenol.
1-4 of 1 report for Methyl Tertiary Butyl Eth...
16 reports for Methyl Tertiary Butyl Eth...
Purchase Reports From Reputable Market Research Publishers
(From $ 1000 - $ 5795)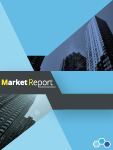 2017-2018 China MTBE Market Annual Report
$ 2420

Industry report
December 2017
by Sublime China Information
China's MTBE market faltered forwards in 2017. In the first half of the year, MTBE plants were bogged into a stalemate in the circumstances of over-supply, exorbitant cost and weakening demand.  The ...