Nanowire Industry Statistics
You might be interested in: Energy, Semiconductor, LED, Photovoltaics, Lighting Technology, Nanotechnology, Nanomaterial, Nanoparticle, Nanostructure, Nanocomposite, Carbon Nanotube, Nanoelectronic, Nanophotonics.
1-4 of 4 reports for Nanowire
9 reports for Nanowire
Purchase Reports From Reputable Market Research Publishers
(From $ 995 - $ 5550)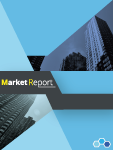 Nanowire-based Devices: Technologies and Global Markets
$ 5211

Industry report
November 2017
by BCC Research
• The global market for nanowire-based devices was valued at $1.2 billion in 2016. This market will grow from nearly $1.6 billion in 2017 to around $6.0 billion by 2022 with a compound annual growth ...