Neurology Industry Statistics
You might be interested in: Healthcare, Therapy, Mortality, Pharmaceutical, Stroke, Hospital, Ambulatory Care, Nursing Home, Health Services, Specialty Hospital, Clinic, Intensive Care, Cardiology, Surgery, Ophthalmology, Ear, Nose, And Throat Medicine, Dentistry, Elderly Care, Patient Transportation, Epidemiology.
1-7 of 63 reports for Neurology
January 2017
3 pages


Neurology

Hospital

China

Asia
View report >
February 2018
13 pages


Neurology

Hospital

Mortality

United Kingdom
View report >
About 500 reports for Neurology
Purchase Reports From Reputable Market Research Publishers
(From $ 75 - $ 8355)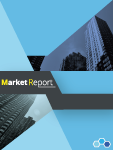 Central Nervous System Drugs Global Market Report 2018
$ 4000

Industry report
February 2018
by The Business Research Company
The central nervous system drugs market includes medications that are used in the treatment of diseases affecting the brain or spinal cord. The central nervous system (CNS) integrates sensory information ...