Nonwoven Fabric Industry Statistics
You might be interested in: Apparel, Advanced Material, Pollution Control, Fiber, Paper, Textile, Fabric, Textile Material, Yarn, Technical Textiles, Textile Fiber, Textile Machinery, Carbon Fiber, Yarn Processing, Woven Fabric.
1-10 of about 900 reports for Nonwoven Fabric
December 2017
11 pages


Nonwoven Fabric

Fabric

Textile Materia...
View report >
19 reports for Nonwoven Fabric
Purchase Reports From Reputable Market Research Publishers
(From $ 75 - $ 5950)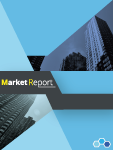 Global Non-woven Fabrics Market Analysis 2017 - Forecast to 2025
$ 3950

Industry report
May 2018
by Hoovers Research
The report contains up to date financial data derived from varied research sources to present unique and reliable analysis. Assessment of major trends with potential impact on the market during the next ...