Nursing Home Industry Statistics
You might be interested in: Housing, Healthcare, Mortality, Health Care Provider, Infectious Disease, Hospital, Ambulatory Care, Health Services, Specialty Hospital, Elderly Care, Clinic, Assisted Living, Dentistry, Intensive Care, Patient Transportation, Ophthalmology, Surgery, Neurology, Cardiology, Ear, Nose, And Throat Medicine.
1-7 of about 500 reports for Nursing Home
73 reports for Nursing Home
Purchase Reports From Reputable Market Research Publishers
(From € 68 - € 15091)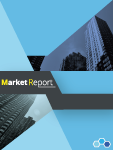 Retirement Communities Global Market Report 2018
€ 3636

Industry report
February 2018
by The Business Research Company
Executive SummaryRetirement Communities is a housing complex for the elderly who are generally able to care for themselves. They might require assistance from home care agencies, activities and socialization ...