Oral Administration Industry Statistics
You might be interested in: Therapy, Hospital, Pharmaceutical, Anti-Infective, Infectious Disease, Injectable Delivery, Drug Delivery, Nasal Drug Delivery, Pulmonary Delivery, Controlled Release Delivery, Topical Delivery.
1-1 of 0 report for Oral Administration
1 report for Oral Administration
Purchase Reports From Reputable Market Research Publishers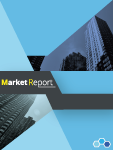 Breakthrough Delivery Technologies For Flavors And Fragrances
$ 4950

Industry report
September 2017
by Frost & Sullivan
Controlled Release of Volatile Active Compounds Made Possible Using Advanced Encapsulation Technologiesin a controlled manner to provide long-lasting effects. With the demand for nutrition providing foods ...