Passive Component Industry Statistics
You might be interested in: Energy, Motor Vehicle, Automotive, Pollution Control, Printed Circuit Board, Capacitor, Semiconductor, Sensor, LED, Microchip, Inductor, Resistor, Power Supply, MEMS, Diode, Uninterrupted Power Supply, Electronic Component, Transformer, Transistor, OLED.
1-6 of 0 report for Passive Component
5 reports for Passive Component
Purchase Reports From Reputable Market Research Publishers
(From $ 995 - $ 5550)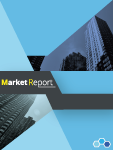 Passive Electronic Components: World Market Outlook: 2018-2023
$ 3750

Industry report
March 2018
by Paumanok Publications
This report is designed for end-users of passive electronic components that update their supply chain information regarding capacitors, resistors and inductors on an annual basis. This report offers a ...