Pesticide Industry Statistics
You might be interested in: Pollution Control, Agriculture, Food, Grains, Rice, Herbicide, Insecticide, Fungicide, Fumigant, Algicide, Biocide, Miticide, Molluscicide, Rodenticide, Wood Preservative, Bactericide, Nematicide.
1-7 of about 300 reports for Pesticide
About 300 reports for Pesticide
Purchase Reports From Reputable Market Research Publishers
(From $ 64 - $ 16929)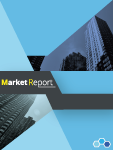 Pesticide And Other Agricultural Chemicals Global Market Report 2018
$ 4000

Industry report
February 2018
by The Business Research Company
Pesticides are chemicals used to eliminate or control a variety of pests related to agriculture that can damage crops and livestock and reduce farm productivity. Agricultural chemicals are chemical agents ...