Polymers Industry Statistics
You might be interested in: Energy, Pollution Control, Natural Gas, Motor Vehicle, Plastic, Polyethylene, Polyolefins, Polypropylene, Polyvinyl Chloride, PET, Polystyrene, Low-Density Polyethylene, High-Density Polyethylene, Polyurethane, ABS, Fluoropolymers, Ethylene Vinyl Acetate, Styrene Acrylonitrile Resin, Polyvinyl Acetate, Polybutadiene Rubber.
1-10 of about 23000 reports for Polymers
January 2017
172 pages


Plastic

Resins

Polypropylene

Pakistan

World
View report >
May 2018
129 pages


Plastic

Materials

Environment

World
View report >
January 2016
147 pages


Aquaculture

Fish

Fish Farming

World
View report >
January 2016
10 pages


Bioplastic

Polymers

World

United States
View report >
About 400 reports for Polymers
Purchase Reports From Reputable Market Research Publishers
(From $ 75 - $ 6300)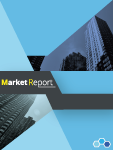 Synthetic Latex Polymers - Global Market Outlook (2017-2026)
$ 4150

Industry report
May 2018
by Stratistics MRC
The Global Synthetic Latex Polymers Market is accounted for $27.02 billion in 2017 and is expected to reach $47.96 billion by 2026 growing at a CAGR of 6.5% during the forecast period. Factors such as ...