Power Distribution Industry Statistics
You might be interested in: Energy, Pollution Control, Renewable Energy, Natural Gas, Energy Efficiency, Electricity, Electrical Grid, Electricity Generation, Electric Power, Smart Grid, Cogeneration, Battery, Microgrid, Energy Storage, Fuel Cell, Power Transmission, Coal-Fired Power Generation, Combined Cycle, Pumped Hydro Storage, Distributed Generation.
1-7 of 88 reports for Power Distribution
23 reports for Power Distribution
Purchase Reports From Reputable Market Research Publishers
(From $ 75 - $ 5795)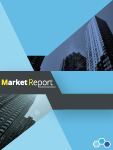 ASIA PACIFIC DISTRIBUTION TRANSFORMER MARKET FORECAST 2017-2025
$ 1238

Industry report
November 2017
by Inkwood Research
KEY FINDINGSAsia-Pacific distribution transformers market is growing at a CAGR of 8.79% during the forecast period of 207-2025. The revenue generated by the market is expected to experience a hike from ...