Power Transmission Industry Statistics
You might be interested in: Energy, Pollution Control, Renewable Energy, Natural Gas, Energy Efficiency, Electricity, Electrical Grid, Electric Power, Electricity Generation, Cogeneration, Smart Grid, Battery, Energy Storage, Microgrid, Combined Cycle, Power Distribution, Pumped Hydro Storage, Coal-Fired Power Generation, Fuel Cell, Distributed Generation.
1-7 of 45 reports for Power Transmission
79 reports for Power Transmission
Purchase Reports From Reputable Market Research Publishers
(From $ 75 - $ 8015)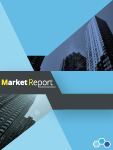 Electricity Transmission and Distribution Report and Database
$ 6464

Industry report
November 2017
by NRG Expert
NRG Expert have researched the Electricity Transmission and Distribution market to produce an in-depth database and accompanying market research report. The report and database helps companies and countries ...